Hip dysplasia is an inherited cause of hindlimb lameness that is predominantly seen in medium and large dog breeds. It's a deformity of the hip that occurs during growth.
In this condition, uniform growth of the hip joint doesn't occur during puppyhood. It is a common problem in dogs affecting nearly 15% of the canine population.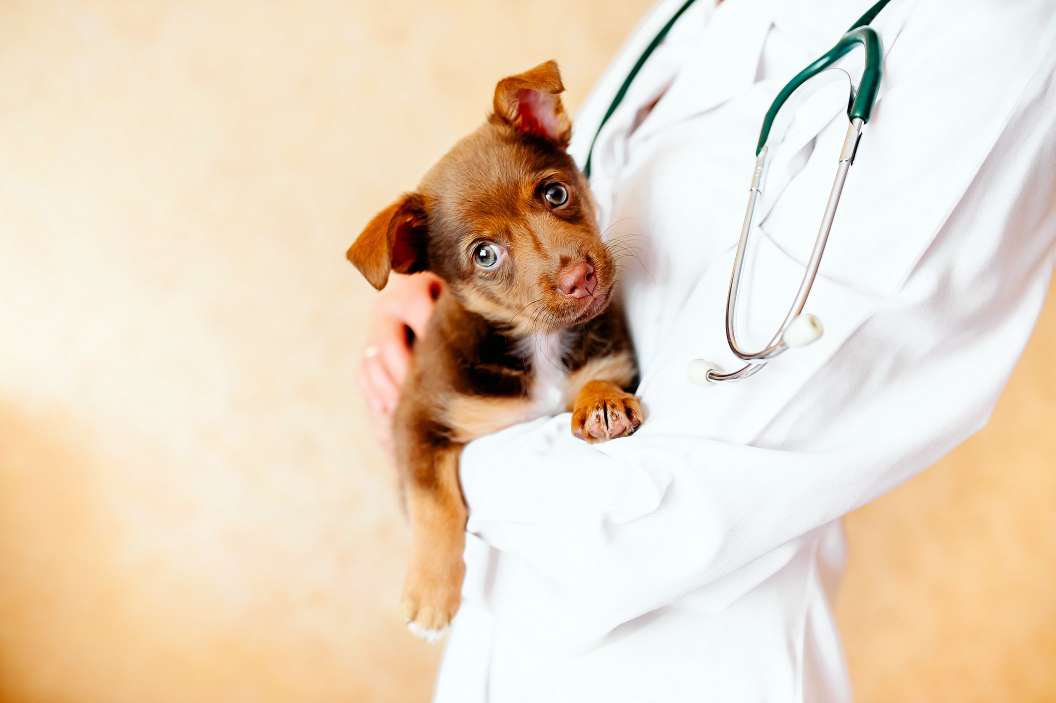 Symptoms of Hip Dysplasia in Dogs
The usual symptoms of canine hip dysplasia are:
Weakness and pain in one or both hind legs
Difficulty to rise from a sitting position
Shifting of weight to the forelimbs
Loss of muscle mass on the rear limbs
Pain on palpation of the thigh area
Clicking sound when walking
Inability or reluctance to climb stairs
Lack of interest in play or exercise
Causes of Hip Dysplasia in Dogs
Commonly, hip dysplasia is hereditary but may also be triggered by other reasons. It may develop due to factors like rapid growth in large breeds, a high-calorie diet, excessive muscle mass, or environmental factors.
Genetics: Genetics play a major role in the overall health of your dogs. Hip dysplasia is usually a hereditary condition.
Rapid growth: Excessive caloric intake causes rapid growth that can lead to hip dysplasia.
Poor diet: Improper nutrition can also impact a dog's likelihood of developing hip dysplasia.
Lack of exercise: Obesity and lack of physical activity can exacerbate the symptoms of hip dysplasia in dogs.
Joint degeneration: Osteoarthritis or degeneration of the cartilage in the hip joint may lead to hip dysplasia.
Injury: Injury to a dog's hip joint may result in hip dysplasia. Injuries can damage muscles, ligaments, and tendons that support the hip joint.
Why is coverage for hip dysplasia important?
Hip dysplasia is a hereditary and degenerative condition that occurs when your dog's hip joints do not perform as intended. It's usually a progressive disease that can cause pain and lameness. Hip dysplasia makes it increasingly difficult for dogs to walk, run, stand up, and enjoy life.
Treatment for hip dysplasia can involve surgical and non-surgical options. For hip replacement surgery, the cost might be between $7000 and $12,000. Even the non-surgical treatment options can cost up to $3,000 or even more.
Does Top Dog Pet Insurance Cover Hip Dysplasia?
Top Dog is a pet insurance company that offers accident coverage, illness coverage, as well as an optional wellness plan for your dog.
Hip dysplasia is covered through Top Dog, as long as there is no indication that it was a pre-existing condition. Costs related to pre-existing conditions are not covered by Top Dog pet insurance plans.
Top Dog insurance plan does not have breed-specific exclusions for hip dysplasia. Also, there are no payout caps for veterinary bills associated with the diagnosis, treatment, and management of hip dysplasia.
Pet parents can be reimbursed for everything as long as it isn't a pre-existing condition. The coverage includes:
Exams related to their dog's hip dysplasia
Specialist care
Diagnostic exams
Treatment plans
Medications and surgery
When it comes to coverage of hip dysplasia treatment, the diagnosis date is crucial. If your dog was already exhibiting signs of hip dysplasia or had a diagnosis from your vet before you obtained Top Dog pet insurance coverage or during the waiting period for that policy, it will be considered a pre-existing condition.
Hip Dysplasia Waiting Period
Waiting periods through Top Dog are 6 months for any orthopedic conditions, including hip dysplasia, which begins on the policy effective date. Your insurance policy effective date starts at 12:01 am of the day following the date you enroll your pet. That means you wouldn't be able to claim for your dog's hip dysplasia care for the first six months that you own the insurance policy.
Get a quote
Top Dog Insurance plan is easy to understand, reimburses quickly, and reducing the stress of caring for a sick pet. Get an instant quote now and take the first step to protect your pet.